Support
You'll be supported. We pride ourselves on helping
each other out no matter what – our business is so unique, it simply
wouldn't run if our teams didn't work hand in hand. You'll be joining
a team where everyone is not only approachable and ready to help –
they're cheering for you to be successful in your role.
Experience
Your experience isn't everything. We don't expect
anyone joining us to have experience in our industry, because we
practically invented it! This means we care more about your aptitude
and attitude than we do about your past work history.
Fulfilment
Helping our clients is often incredibly fulfilling.
We genuinely believe in our cause – helping people fight back against
the ever-growing negativity of the internet. Our clients are often
distraught when they come to us, and deeply grateful when we help
them. It isn't unusual for unannounced gifts to be delivered to our
office from clients that have had a huge weight lifted from their
shoulders by our work. There's nothing quite like knowing that your
work really did make a positive difference in someone's life.
Growth
We're always looking for growth & improvement.
This is no place for cruise mode – as pioneers in our field, we've had
to invent almost everything we do, and that work never stops. There
are always systems to improve, features to be added, new countries to
expand to. Our roadmap for growth is almost endless, this is a ride we
have no intention of hopping off! This means a growing team, new
roles, and always something new to learn.
Value
You'll see the value of your work. If you're looking
to slot in as just another number at a big corporate office – we're
not for you. The work you do here matters – you'll see exactly where
it fits into the business, and the value it brings. There are no
passengers at Removify – everyone pulls their weight, which means
everyone makes a difference.
Recognition
Be recognized. We have a culture of recognizing and
celebrating achievement within the team, while Removify has been lucky
enough to win several awards and receive regular media attention.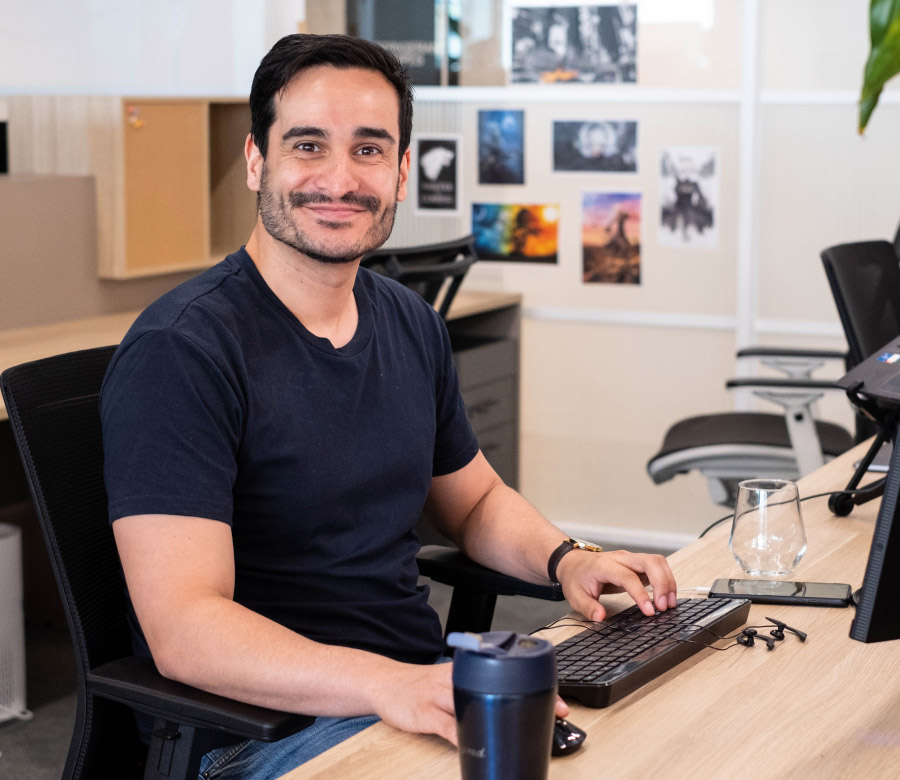 Does This Sound Like You?
You care about what you're working on, and why it matters – you're
not just looking for work for the sake of experience.
You're a problem-solver – determined to find a way to get the
results you want, one way or another.
You're a team player – you get a kick out of helping others, and
seeing them succeed.
You pride yourself on being someone that can be counted on – when
you say you'll do something, you do it. Consistently showing up
and doing your best is just how you always do things.
What's it like to work for Removify?
"Working at Removify has proven to be the ideal step to take in my career and a decision that I have never once looked back on. From the very start, it was made clear to me that being a part of this team is so much more than just doing a job; it's about learning new skills, developing my responsibilities and making strides in an industry that is still so unexplored.

What's important to me personally is knowing that I am making a positive difference, not just in my own career but to our clients who are suffering from unfair and illegitimate online content. Having previously worked in my family's restaurants, I know first-hand what it's like to pour everything into a business only for an online troll or competitor seek to harm everything you have built; Removify is the solution to this and I take pride in knowing my work will always be for the greater good.

I couldn't recommend working at Removify enough, the people I work with are remarkably talented, collaborative and always team-oriented. Removify's founders, Andy and Nick are always dedicated to the success of not only the business, but each individual team member. As I work towards the final year of my law degree, it's comforting to know that working at Removify means that I am assured I have everything I need to grow and advance my career."

Marcus Caminiti
Customer Success Team Lead

"As a law graduate with previous experience working in firms, I am familiar with being at the bottom of a very large food chain with no sight of the top.

Working at Removify has been like nothing else I've experienced. Being a part of a small team means you are constantly engaging with everyone in the business, including directly learning from the co-owners Andy and Nick.

Since starting at Removify, I never felt like I was confined to a particular role or box. The nature of a rapidly growing business means that you are provided so much opportunity for learning, growth and development. As a graduate that is just starting out their career, this really is an ideal company to work for.

Removify has an energy and buzz that is contagious and makes the transition to the workforce so enjoyable."

Roisin Hendon
People & Culture Manager
Our Vacancies
Law Students - Looking for something different?
Have you studied Law, but you're not thrilled at the idea of pursuing a "traditional" career in the industry?The Role...
Digital Content Removal Specialist
Are you someone who understands the impact negative online reviews can have on people and small business?The Role in a...
No vacancy, but still keen to join?
Tell us about yourself anyway, we might have something for you!