Fast, Reliable Glassdoor Review Removal
Don't allow recent layoffs and disgruntled ex-employees to permanently tarnish your reputation.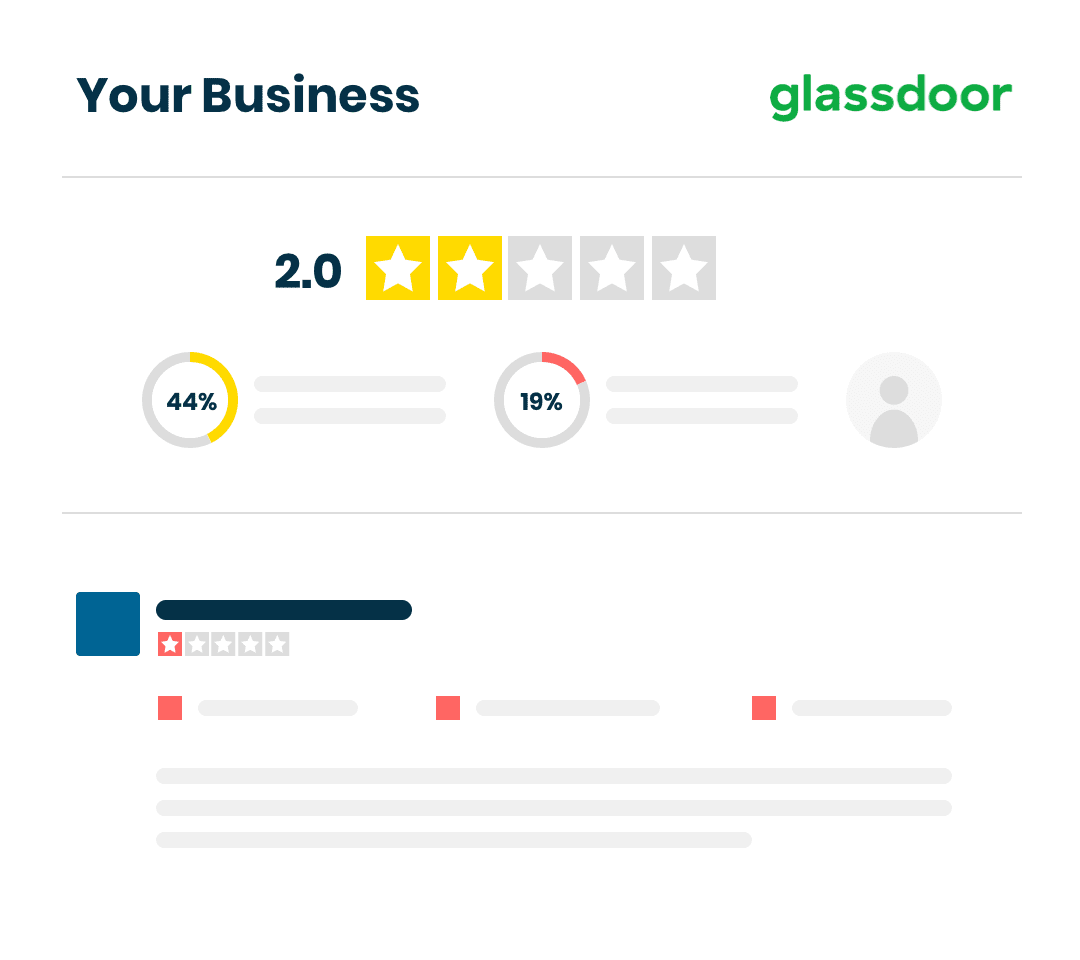 57M
users browse and post 
reviews to Glassdoor
70%
of job seekers look up Glassdoor reviews when searching and applying for roles.
94%
of searchers will avoid businesses with negative reviews
100%
of companies deserve the right to fight back against unfair, damaging online reviews.
Why removing Glassdoor reviews is necessary
Despite good intentions, Glassdoor is a platform that encourages negative bias. Since departing staff are the most motivated to leave a review – usually as a form of spiteful revenge – it's almost impossible to use these reviews to accurately portray life within any company.
Exaggerations, stretched truths and outright lies from disgruntled ex-employees are common. Since all Glassdoor reviews are anonymous, the door is open for anyone to leave abusive 'reviews'. And you can't effectively defend yourself with the truth, since you're restricted from naming the employee.
With Glassdoor not enforcing any employment verification, a particularly malicious ex-employee or competitor can even create multiple accounts or rope in their friends, assaulting your company from all sides.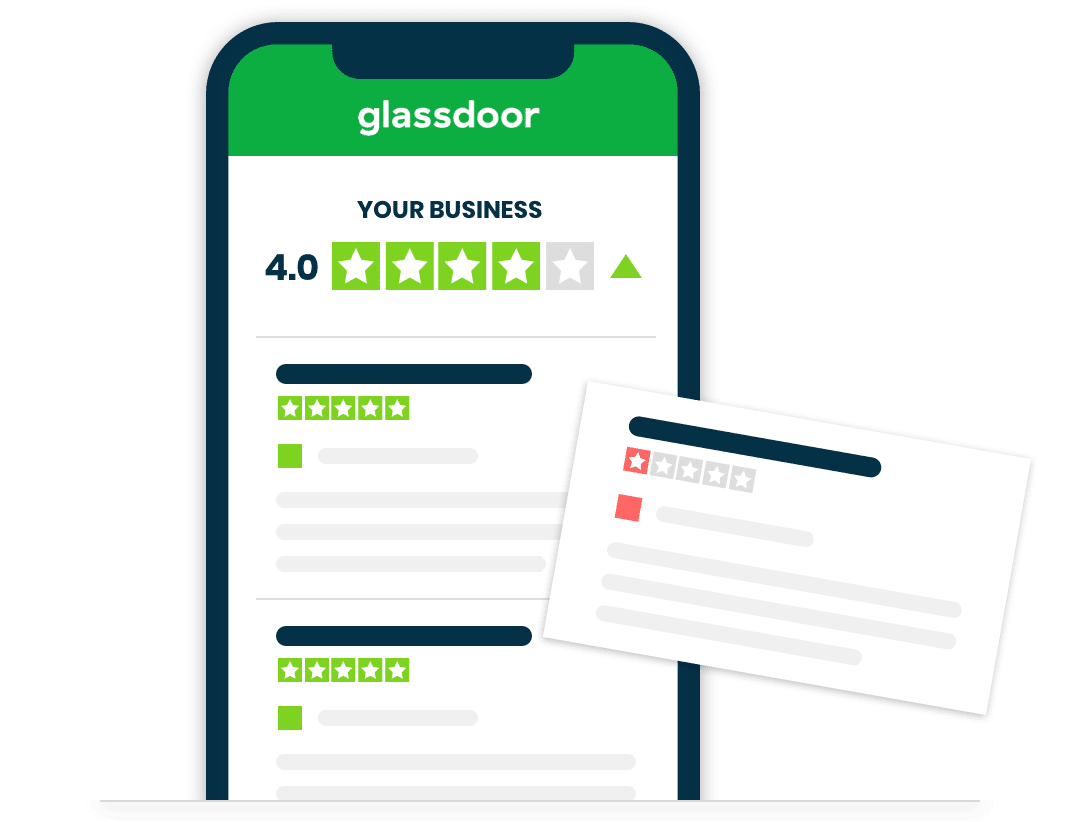 The damaging impact of Glassdoor reviews
Malicious Glassdoor reviews can wreak havoc on recruitment.
Great companies are built on great people, but top talent won't go near companies with bad reputations. When detailed "inside scoops" paint a horrendous picture of your company, candidates will trust them – and they'll turn right around.
Failing to hire the right people today can hamper performance and growth for years. There's the wasted resources, bad hires, lost revenue – the impact on the wider business can be catastrophic.
But there are immediate problems too. Glassdoor often ranks highly for company name searches, and customers can see your star ratings straight from Google results. Unless you take swift and decisive action, your reputation can suffer incalculable damage.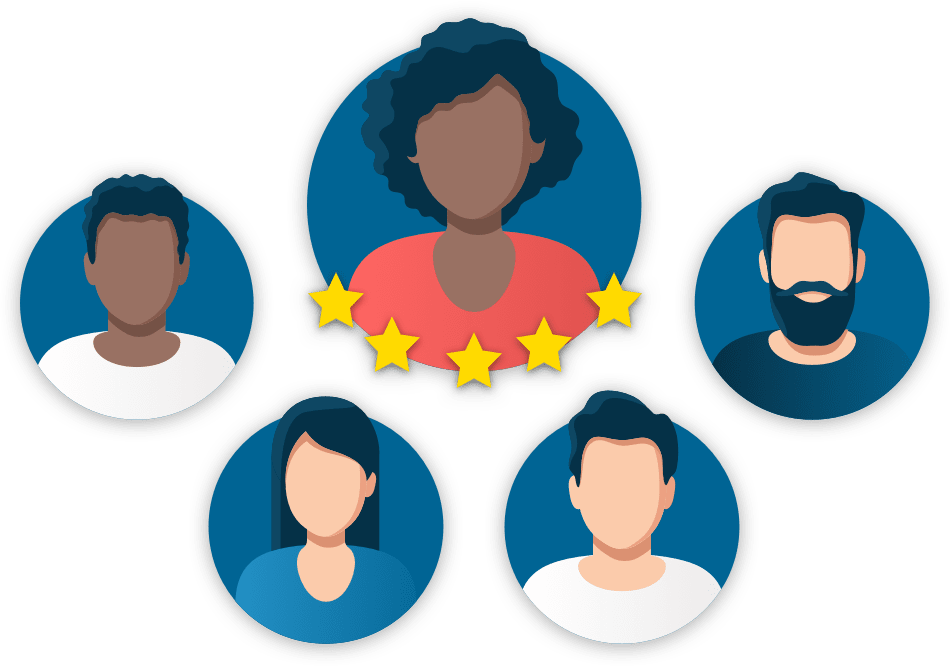 Trust Removify to permanently remove Glassdoor reviews
It's the fastest, most effective way to defend your company.
Our team's legal backgrounds, combined with thousands of successful removals and our purpose-built technology platform, make us uniquely capable of removing illegitimate Glassdoor reviews.
Not even lawyers can match our speed, success rate, and price. In fact, law firms frequently hire us to remove their Glassdoor reviews! And of course, we only charge for successful removals.
When it comes to protecting your online reputation, you can rely on Removify.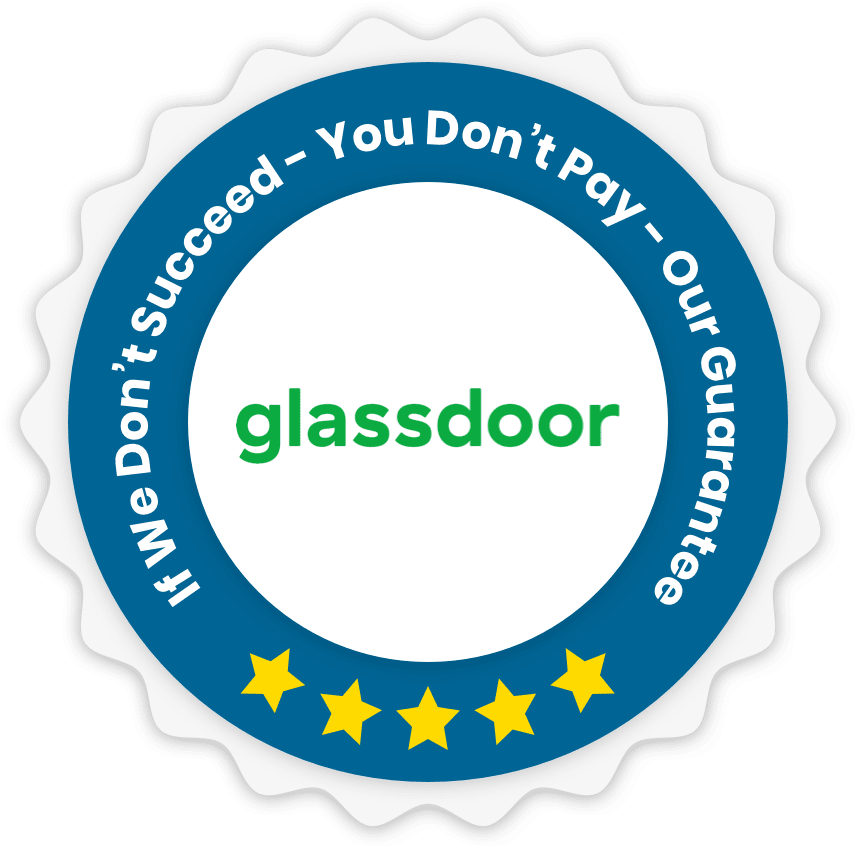 The results
Once a Glassdoor review is taken down, it's down forever. The comments and star-ratings are gone from the site and you can refocus your energy on recruitment and growth.
Removify is built to provide ongoing and extensive support for clients of all sizes – as your company grows, the increased recruitment activity turns Glassdoor into a critical piece of your hiring process whether you like it or not. Our intuitive online portal makes it easy to file unlimited requests and track removal progress in real-time.
And since you only pay if we successfully remove the review, there's no risk. If malicious Glassdoor reviews are hurting your reputation, reach out today for a free quote and see how Removify can help.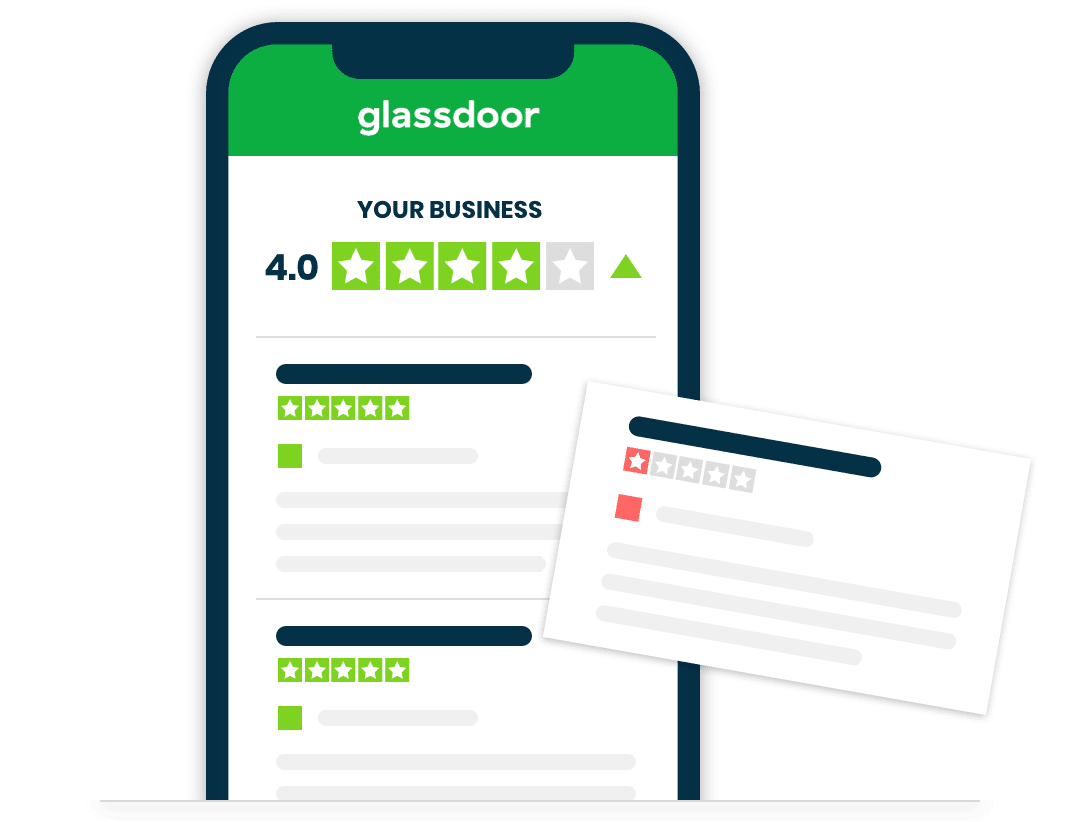 Featured in: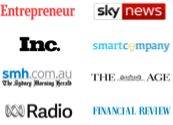 See What Our Clients Say About Us…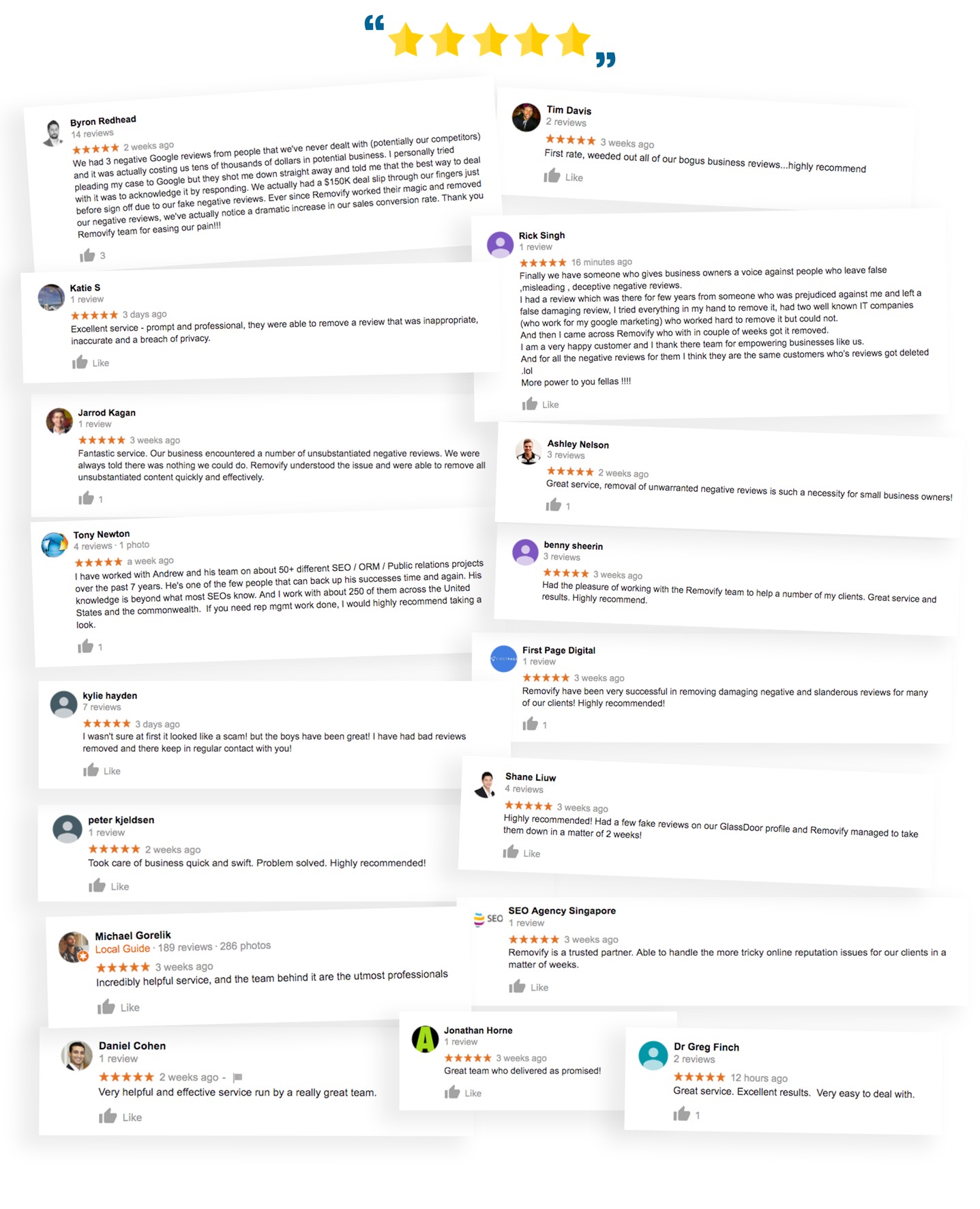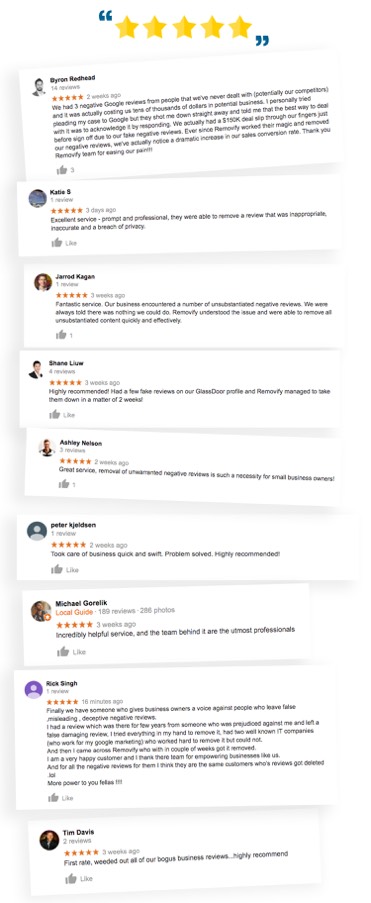 We remove damaging online content.
If we don't succeed, you don't pay.