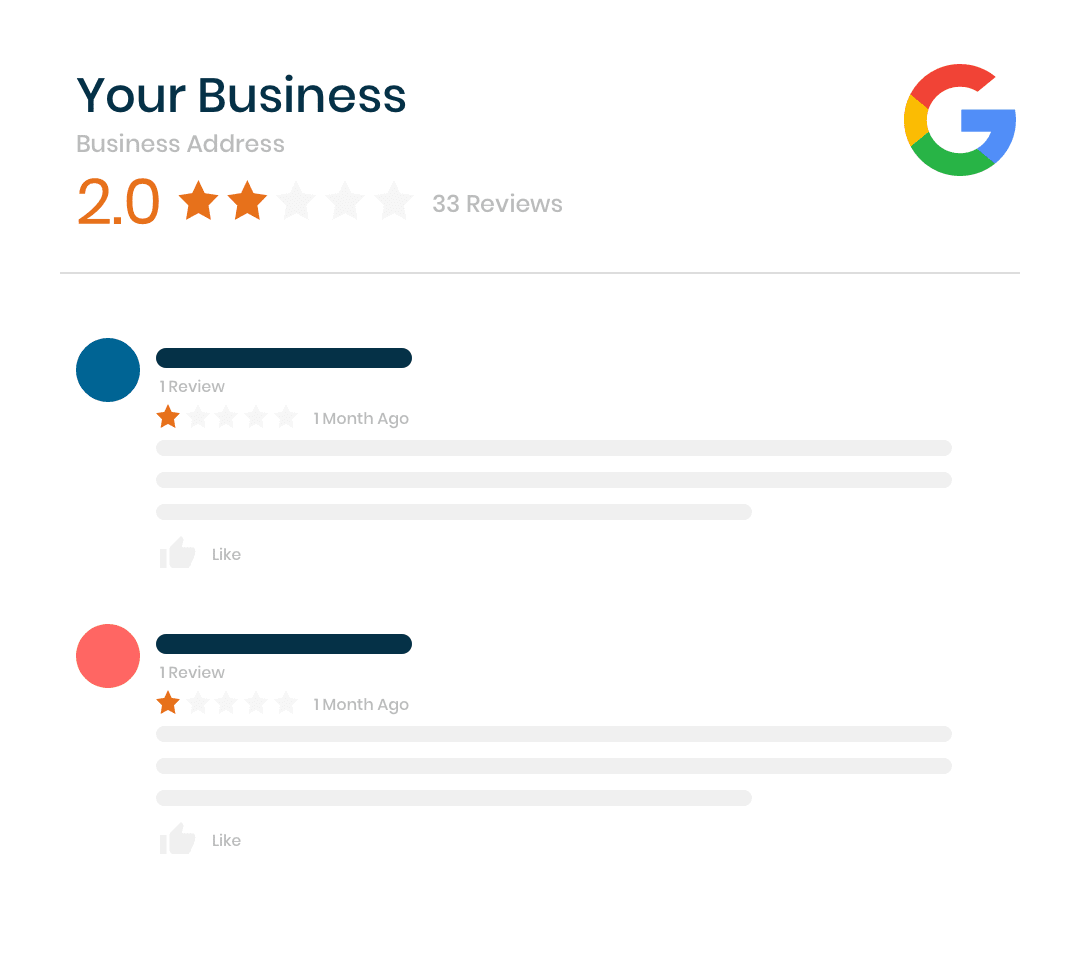 88%
of online shoppers use reviews to guide their purchase decisions
63.6%
of consumers will specifically check Google reviews before visiting a business
94%
of searchers will avoid businesses with negative reviews
100%
of companies deserve the right to fight back against unfair, damaging online reviews.
Malicious reviews can cause years of damage
Google is the world's most popular online search platform by far, and users have grown to trust its results. When reviews are then abused to hurt your business, potential customers are going to believe them. For ratings-driven consumers, finding a competitor with better reviews is as easy as scrolling down the page.
The potential impact of false reviews cannot be overstated: fewer customer visits, fallen revenue, and hampered growth can endure for years. Your hard-earned reputation can be smeared with just a few minutes' work, deterring prospective clients every time your business appears online.
Since Google doesn't verify the authenticity of reviews, you're open to attack from anyone – genuine experience or not. You can respond to the review, but even then your rating is still unfairly lowered.
The best protection for your business is to permanently remove these reviews, like they never happened.
Get a FREE Quote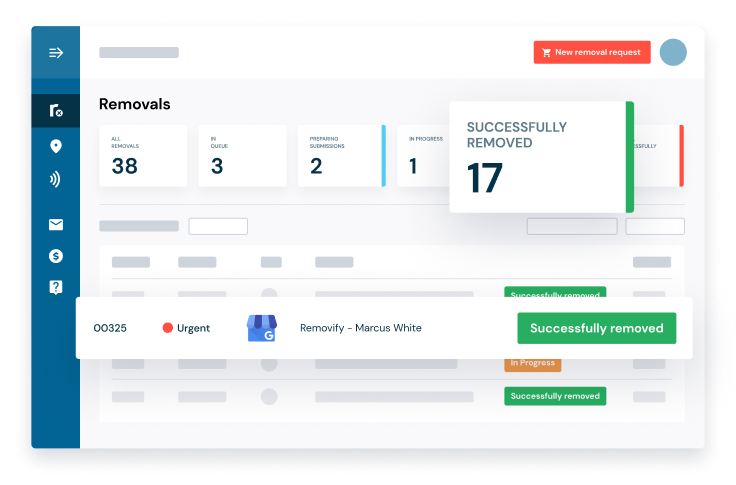 Fast, effective, and permanent removal
Yes, we're serious, it can be done. We contact Google and construct a compelling argument for removing the review, based on the experience of literally tens of thousands of previous removals. It's a notoriously difficult process, however it is undertaken with no financial risk: you only pay if we successfully remove the review!
With thousands of successful removals and backed by our purpose-built technology platform, you can rely on Removify to leave no stone unturned when fighting for your reputation. Give yourself the best possible chance to eliminate reviews with the world's most experienced content removal team.
From one-off removals to ongoing support across multiple sites with unlimited reviews, both large and small businesses can get help. Our intuitive online portal even lets you track removal progress and file new requests with ease.
Get a FREE Quote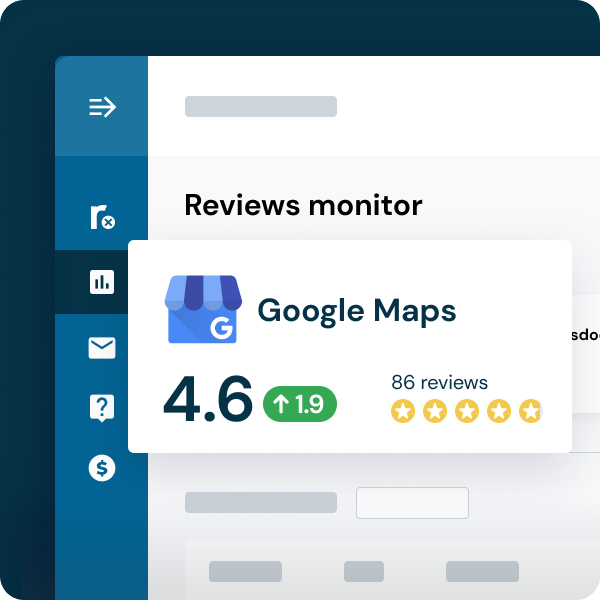 Maintain your hard-earned reputation
The most effective way to minimize the damage from unfair reviews is removing them as quickly as possible. Successful removals have an instant impact: your star rating goes up, your brand is instantly more attractive, and your honest reputation shines through.
With our team and AI-driven technology learning every day, we can say it with confidence: no one can match our levels of experience and success. In the fight against false and damaging online reviews, you can rely on Removify as the most powerful weapon in your arsenal.
And remember – we only charge for successful removals!
Get a FREE Quote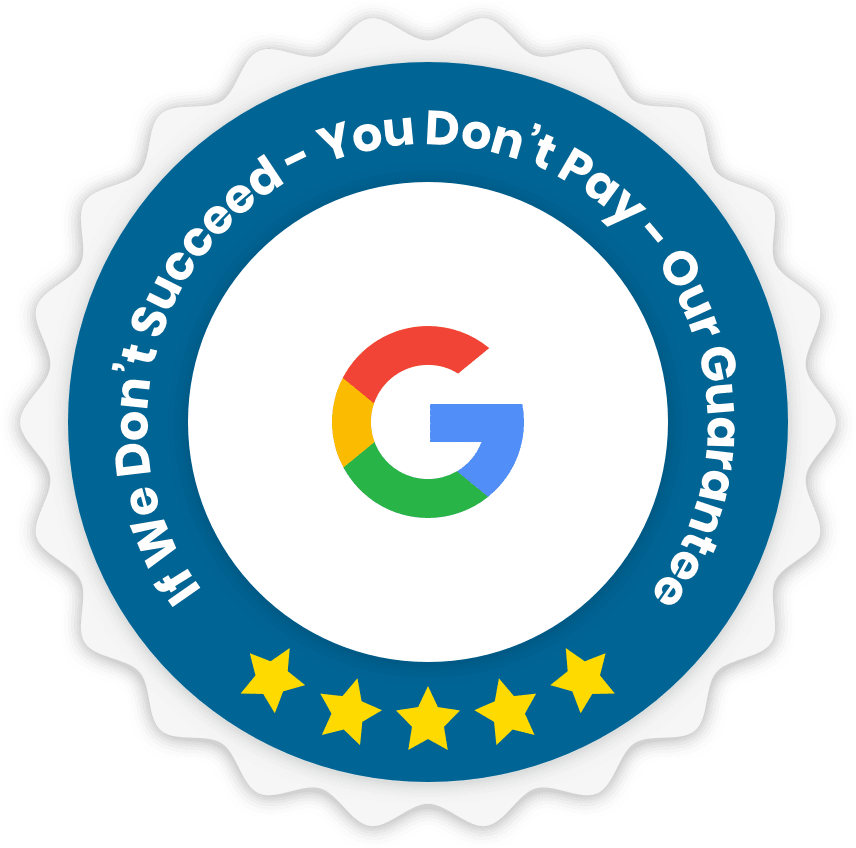 Featured in: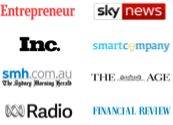 See What Our Clients Say About Us…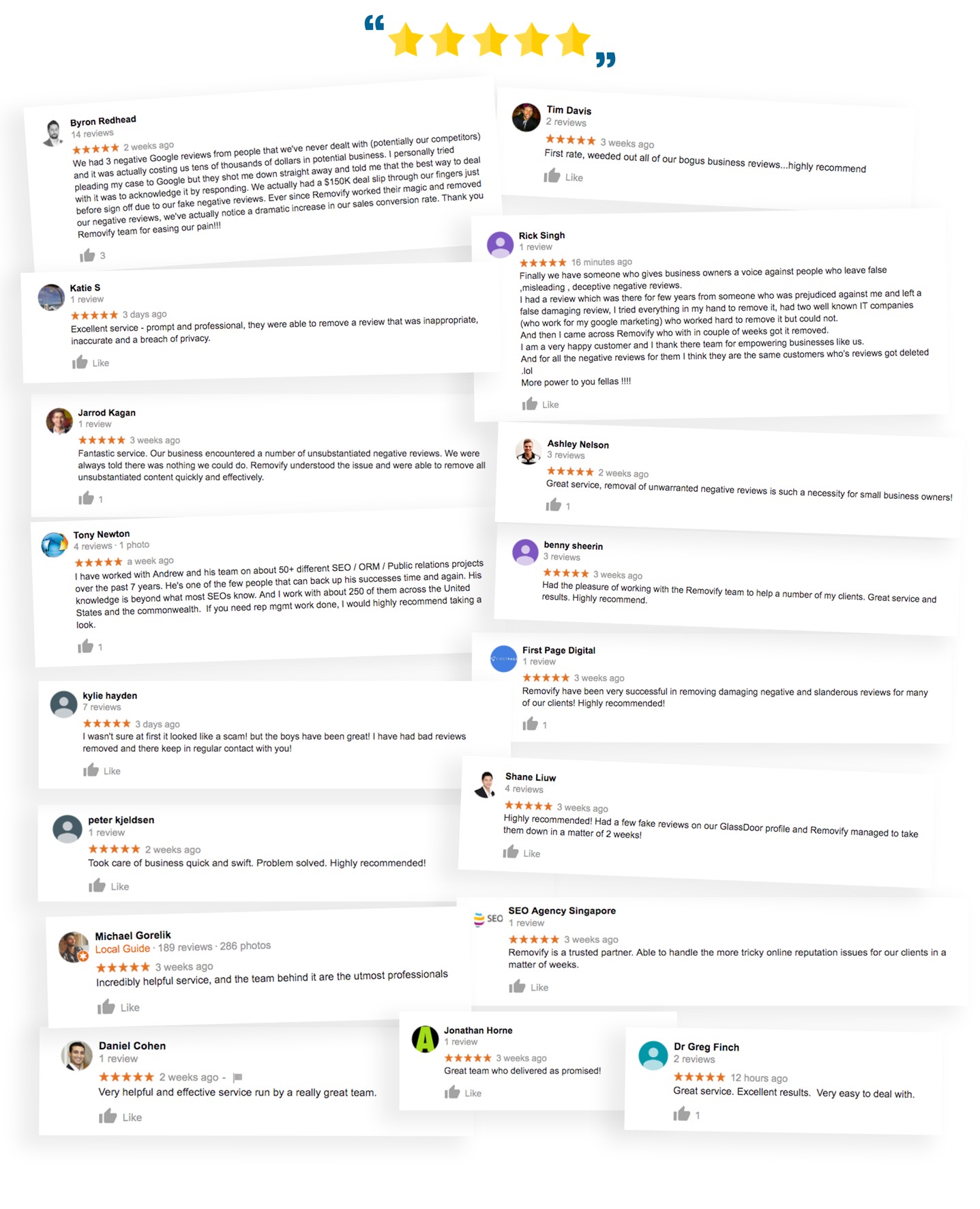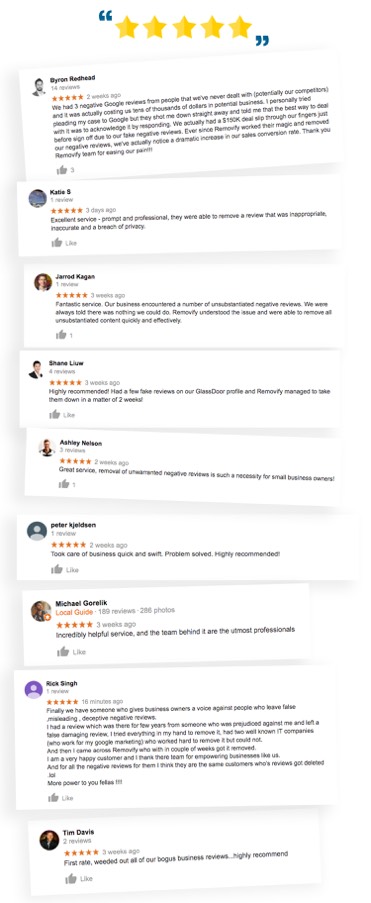 We remove damaging online content.
If we don't succeed, you don't pay.
Get a FREE Quote