Unlock Customer Reviews with Amplify.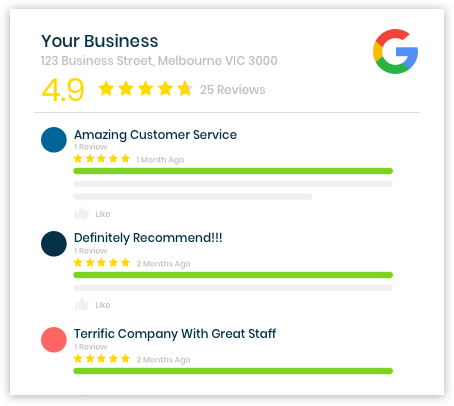 85%
of consumers trust online reviews as much as personal recommendations
70%
of happy customers will leave a review when asked
68%
of consumers will form an opinion of a business after reading 1-6 reviews
100%
of businesses can improve their products or services based on valuable customer feedback.
You can't afford to wait for reviews
Over 90% of local consumers look for positive reviews before buying, making them crucial for online success – but they don't always come easy. Even if customers love your product, the majority will not leave a review.
You need to ask them.
The problem is, when you don't have the time and experience, pursuing customers for reviews can take a lot of time for little reward. With Amplify, we manage everything for you from start to finish.
Amplify puts review generation on autopilot, constantly accumulating valuable feedback while you get on with business.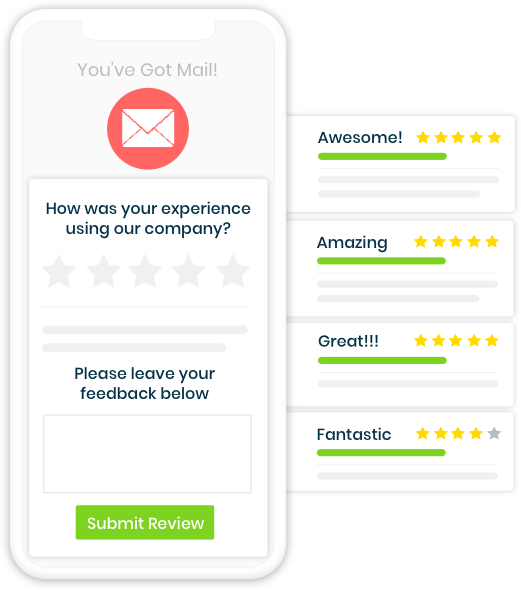 Use every review to improve your business.
One of Amplify's strengths is 'intercepting' negative reviews before they get online. You can read your customer's feedback and address it in private. Most issues can be resolved quite easily if your customer actually tells you about it!
Sometimes all you can do is apologize, but even that small effort can enhance your reputation. Direct feedback from customers also helps you refine your products, customer service, pricing, marketing – everything that contributes to the customer experience and sales.
Without actively requesting feedback, you'll typically only hear of the extreme cases – who are probably 1 in 100. Amplifying the 'silent majority' is crucial for getting a broad perspective on your services and making meaningful improvements. How many of your customers are dissatisfied with something that they just don't take the time to tell you?
5-star companies get the most business
Reviews are absolutely crucial to the success of online businesses. No reviews means you can't be trusted; bad reviews mean you should be avoided; great reviews mean better exposure and more business.
Both quantity and quality of reviews are important. If a large company only gets 1-2 reviews each month, it could be off-putting – even if they're positive. Collecting a deep, constantly-filling well of reviews shows that you're a productive company that consistently delivers.
It also shows that customers are so satisfied that they want to talk about your brand. This encourages more people through the door, which means more sales and reviews – it's a snowball effect that can really boost your business.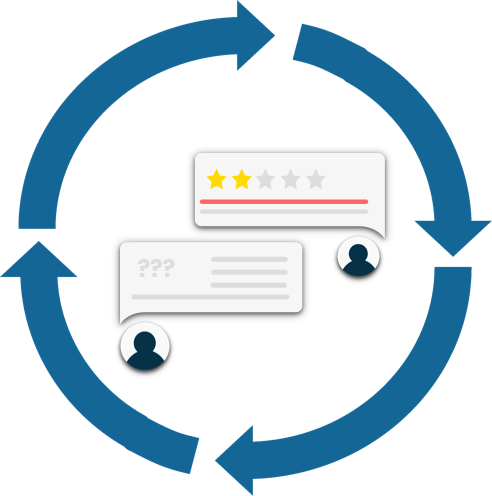 How Does Amplify Work?
So what is Amplify?
Amplify is a centralised platform that facilitates the seamless generation & management of customer reviews. The platform is tailored to your business and integrates with your e-commerce store, automatically sending feedback invitations to customers. Your dedicated account manager makes sure everything runs smoothly.
There are no hoops to jump through. It's a streamlined reviewing platform that your customers will find convenient, accessible, and intuitive. And the easier it is for your customers, the better it is for your business.
See What Our Clients Say About Us…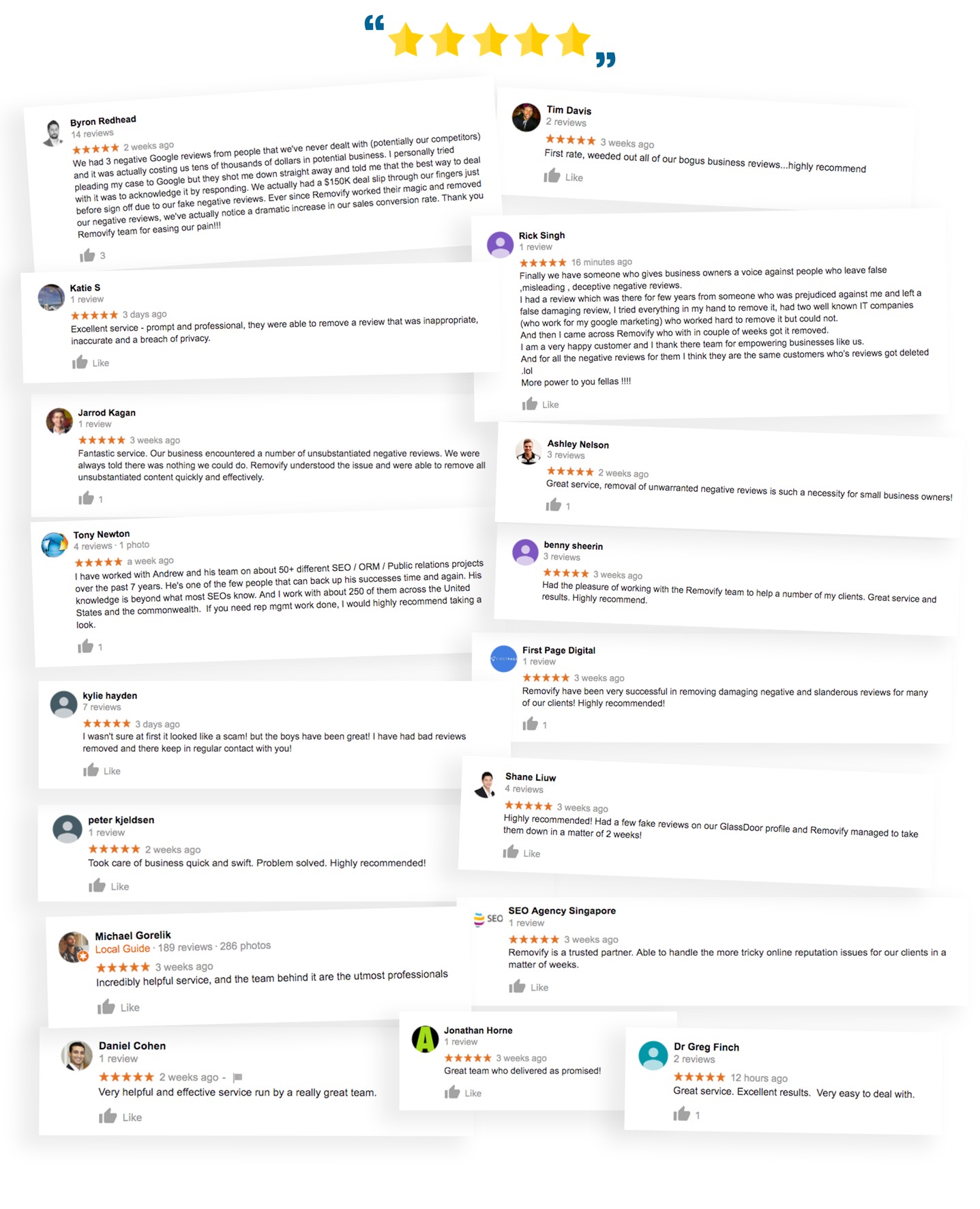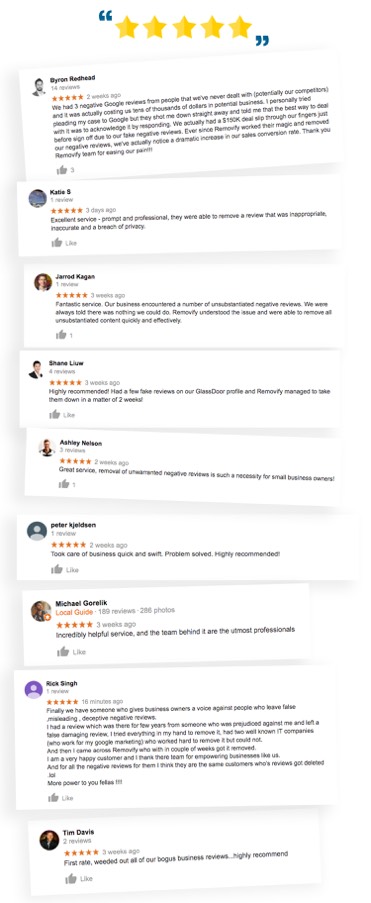 We remove damaging online content.
If we don't succeed, you don't pay.
Get a FREE Quote